Are You Tired Of "Winging It?"
Introducing the P2P Academy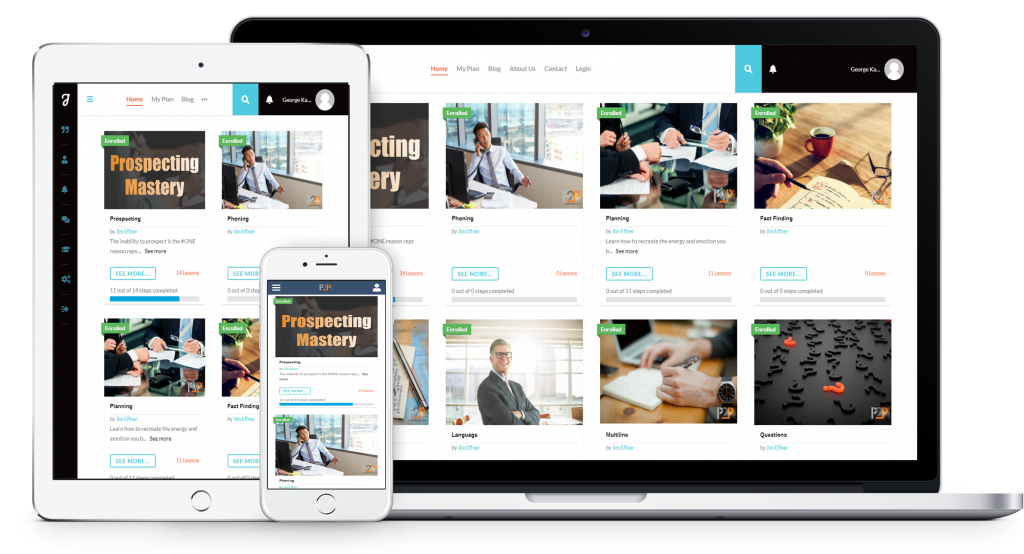 The P2P Academy is the industry's leading sales training website for financial professionals.
It is all about improving your sales skills.

 This growing library of in-depth training currently features over seven hours of video to help you master the art of sales – and it will be continually added to over time. It covers everything from sales systems, to prospecting, to phone skills, to fact finding, annual reviews, and more.
It provides you with the specific language and systems that you need to follow to reach your full potential.
Why Join The P2P Academy?
Over 140 videos and 7 hours of video training in this extensive library.
Proven expertise from my 27+ years in financial services, with success as an advisor, managing partner and sales trainer.
Easy to follow systems (and cheat sheets) to get out of your own way and run your business like a machine.
Get Instant Access To The P2P Academy