Are You Tired Of "Winging It?"
Introducing the P2P Academy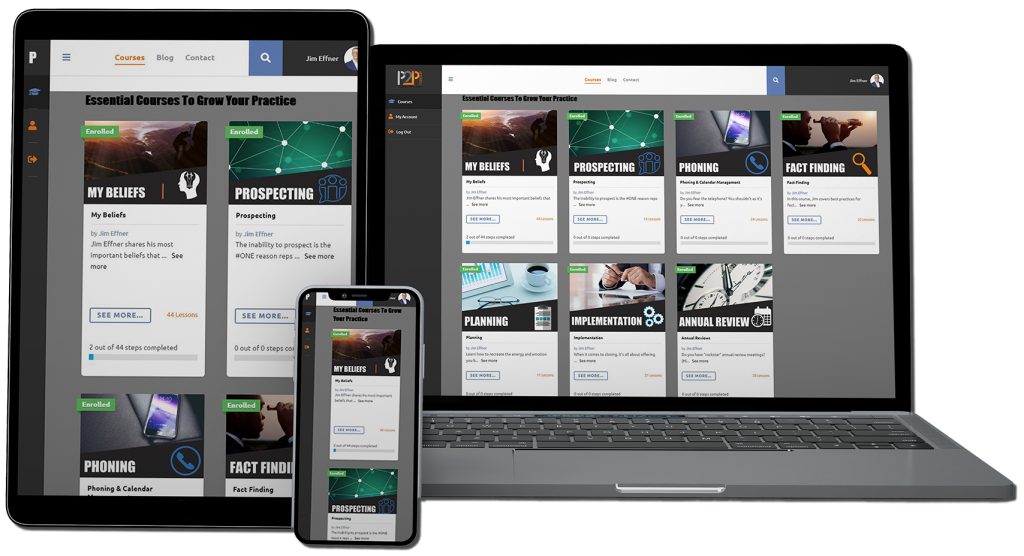 The P2P Academy is the industry's leading sales training website for financial professionals.
It is all about improving your sales skills.

 This growing library of in-depth training currently features over seven hours of video to help you master the art of sales – and it will be continually added to over time. It covers everything from sales systems, to prospecting, to phone skills, to fact finding, annual reviews, and more.
It provides you with the specific language and systems that you need to follow to reach your full potential.
Why Join The P2P Academy?
Over 200 videos and 20+ hours of video training in this extensive library.
Proven expertise from my 30+ years in financial services, with success as an advisor, managing partner and sales trainer.
Easy to follow systems (and cheat sheets) to get out of your own way and run your business like a machine.
What Advisors Say About P2P Academy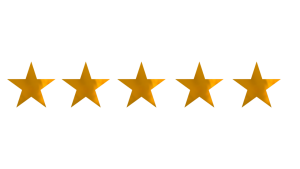 From a time management perspective, I'm out of the office earlier than ever before, revenue is up, production is up, staff is happier…
– Mario Melendez
Financial Advisor (10 Years)
When I go into meetings, I'm not thinking about what I'm going to say. I know exactly what I'm going to say. And I can say it with conviction, belief and intentionality, thanks to P2P Academy.
– Aaron Channing
Financial Advisor (3.5 Years)
I can actually be more productive, hold more meetings, and have more impact in my clients lives as well as my own.
– Cullen Lavoi
Financial Advisor (5 Years)
In one month, I've done the production that I did pretty much all of last year. And, I just got a commitment yesterday that would increase that number by about 50%.
– Brenden Flora
Financial Advisor (3.5 Years)
I have a stronger process for taking clients from fact finding through implementation. It felt more salesy before and now it's more consultative.
– Dan Harezlak
Financial Advisor (15 Years)
The biggest results that have happened for me … have really been in my conviction and my belief in the things that I am recommending to others.
– Shane Lantigua
Financial Advisor (4 Years)
By the end of April, I had written, as far as premium was concerned, the same I had written in all of 2019.
– Brandon Byerson
Financial Advisor (7 Years)
My production is up 25% from last year … I'm actually only working part time for this whole year. I work Monday – Friday a few hours a day, and still saw an increase in premium.
– Danielle Maurizi
Financial Advisor (10 Years)
Get Instant Access To The P2P Academy